Glenview Business Contract Attorney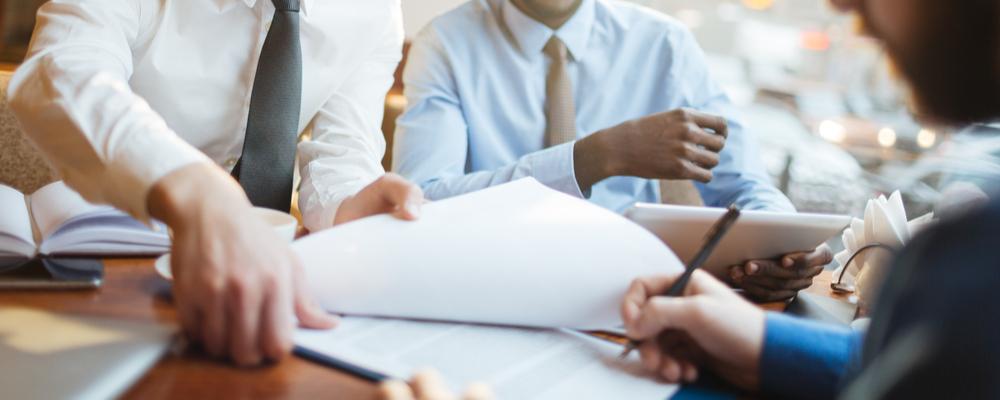 Lake County Business Contract Formation and Disputes Lawyer
Every business and non-profit relies on contracts every day. When two parties put a commercial agreement in writing, both must be able to trust that the other party is going to fulfill their end of the contractual obligations. For this to happen, it is also extremely important that both parties enter the contract knowing exactly what they are agreeing to. A single ambiguity in a business contract can lead to serious problems or even contract litigation down the road. When your contract is not carried out as you expected it to be, it can affect every aspect of your company's day-to-day functioning.
The Livingston Law Office is here to help business owners prepare legally sound and unambiguous business contracts. We ensure that each party's duties are clear and that both parties understand what they are entitled to and obligated to do under the terms of the contract. Should a dispute over a business contract arise, we are skilled at settling these disputes both in and out of court. When you work with us, you can feel confident that you will have a sound contract or a strong advocate should performance not go as planned.
Winnetka Law Firm for Business Partnership Agreements
Especially if you are starting a company with someone close to you, like a longtime friend or even a family member, it can be easy to overlook the importance of your partnership agreement. At the outset, you and your business co-owner are likely to be working well together, so having a written agreement that clearly defines both of your rights and duties may not seem like it should be at the top of your to-do list.
However, not having a strong and clear partnership agreement could come back to haunt you in a major way. Relationships between co-owners may sour, or one party may find that the other is not pulling their weight or is attempting to claim more than their fair share. It is then that the original partnership agreement becomes critically important.
The Livingston Law Office is highly skilled at drafting fair and unambiguous partnership agreements during the business formation process.
Lawyer for Business Contract Formation and Disputes in Wheeling
Contracts are a basic building block of modern commerce. Without contracts, conducting any sort of business would be nearly impossible. When your business comes to an agreement with another business, the language of that contract is important. A well-written contract could be the difference in you receiving everything you understood that you would be entitled to under the contract and being left without compensation after what appears to be a breach.
We draft business contracts using clear language so that both parties can enter the contract with a clear understanding of their obligations and rights. Our experienced attorney keeps a sharp eye out for potential ambiguities that could be taken advantage of later.
If another party breaches your business contract - or accuses you of failing to fulfill your end - you will need skilled legal assistance. The world of contract law and contract disputes can be complex and filled with intricate legal rules. Our lawyer is more than prepared to handle any litigation that may arise as a result. Contract disputes are a major part of our role as limited general counsel for businesses and non-profits, so we have the necessary experience in court.
Call a Northbrook Business Contracts Attorney
When you want added security in all your business contracts, you can rely on The Livingston Law Office. From drafting a contract to enforcing it in court, we have the skills to help your business succeed. Call 847-544-6657 or contact us online to begin with a free consultation. We serve clients throughout Cook and Lake Counties.