Contract Disputes and Litigation
Glenview Contract Dispute Attorney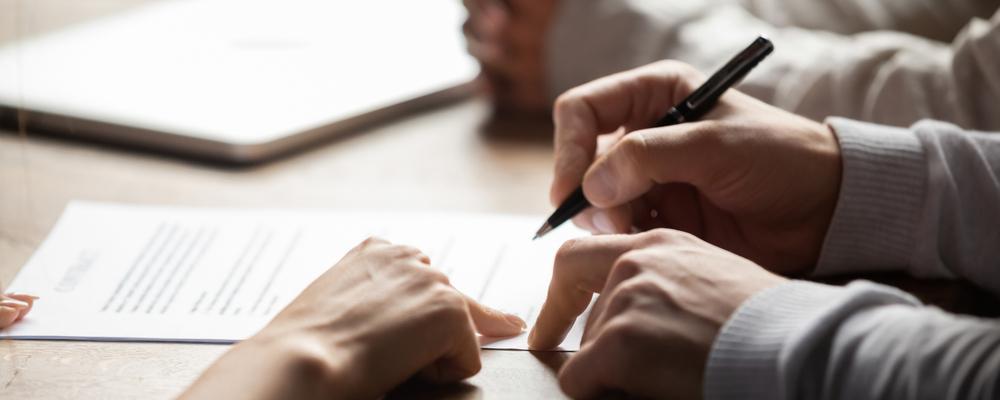 Lake County Breach of Contract Litigation Lawyer
When you enter into an important contract, you want everything to go smoothly. In most cases, so does the other party. You should be able to trust that the other party will at the very least, try to carry out their side of the business contract in good faith. When they do not, you may end up with little choice but to take your contract dispute to court. Depending on the type of breach and the type of contract, you could have several possible remedies available to you. In some cases, the other party could accuse you of breaching the contract. Contract disputes can be caused by anything from a genuine misunderstanding to outright malice.
The Livingston Law Office is highly experienced at helping those involved in a contract dispute. In contract law, every word of your agreement with the other party could be significant. We will begin by thoroughly evaluating the language of your contract in order to determine where any alleged breach may have occurred and what language the dispute arises from. We are often able to settle contract disputes out of court, but if that proves difficult, Matthew Livingston is a skilled trial attorney.
Northbrook Lawyer for Identifying a Breach
The main issue in your case will be whether a breach occurred. In Illinois, there are four things that must be proven to show the court that a breach occurred. Whether the contract in question is for a real estate sale or a partnership agreement between business co-owners, all four elements of a contract breach must be shown before either party can receive a remedy. These elements are:
Valid contract - The very first issue the court must decide is whether you had a valid, enforceable, binding contract to start off with.
Plaintiff's side - The party bringing the lawsuit must show that they fulfilled their end.
Defendant's side - The plaintiff must then prove that the defendant failed in some way to fulfill their side of the contractual obligations.
Harm - The plaintiff will have to demonstrate that they suffered some type of specific, identifiable injury as a result of the defendant's breach.
Attorney for Contract Remedies in Lake County
If a breach is established, the next step is to decide on a remedy. A contract remedy is a way of forcing the party who breached the contract to make it right for the plaintiff in some way. This might look different in a business contract than a personal contract. Possible remedies in Illinois include:
Compensatory damages - Perhaps the simplest remedy, this type requires the losing party to pay financial compensation to the winner to make up for any loss they suffered.
Restitution - Similar to the former, restitution means that the losing party must refund any payments the winning party made already.
Specific performance - This remedy requires the losing party to fulfill their end of the contract.
Punitive damages - These are only available if the breach you were injured by was particularly egregious. Punitive damages punish the breaching party for extreme misconduct.
Even within these broad categories, there can be significant variance depending on the particular facts and circumstances of your contract and a subsequent breach.
Call a Glencoe Contract Dispute Lawyer
If you have suffered harm as a result of a contract breach, or if you are being accused of breaching a contract, The Livingston Law Office can offer you high-quality representation. We are skilled at addressing disputes arising from all types of contracts. Call 847-544-6657 for a free consultation. We serve clients throughout Lake and Cook Counties.