What to Watch Out for When Buying a Home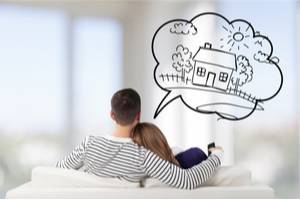 Purchasing a home is a big step in one's life. However, it may also cause a great deal of stress as well. This is especially relevant in marketplaces where the stakes are high. Knowing what to look out for before a purchase helps to minimize the chances of stumbling into any potential concerns.
For help with real estate purchases in Illinois, trust the experienced legal support services of the Glenview real estate attorneys at The Livingston Law Office, LLC.
The Basics
Research: Get to know the neighborhoods you're interested in and research the market value of homes in those areas.
Get a Lawyer: Real Estate Agreements are often complex. To make sure you understand the terms of any agreements that may be involved in purchasing a home, a good lawyer should be involved early in the process.
The Contract: Review the purchase contract carefully, and make sure you understand all the terms. An attorney can be a good resource for this.
The Mortgage: Get pre-approved for a mortgage and compare interest rates.
The Home Inspection: Hire a qualified home inspector to check for any potential problems with the property. You should schedule a home inspection at least two weeks before you purchase. Get the final walk-through with the inspector, and make sure you have a copy of the report. If the house doesn't pass inspection, you may want to pursue your options for recourse.
The Closing: Make sure you have all the necessary documents ready and be prepared to pay closing costs.
Moving In: Take your time unpacking and get to know your new home before making any big changes.
Other Details To Look Out For
Hidden Fees: Make sure to ask about all fees associated with the purchase of the home. These could include origination fees, appraisal fees, and title insurance premiums.
Mortgage Fraud: Be careful when working with a loan officer. Make sure they are licensed and registered with the National Mortgage Licensing System (NMLS).
Rental Property Inspections: If you're planning to purchase a rental property, make sure the home is in good condition. You may try to get testimonials from past tenants where possible. If old tenants give bad reviews, this could be a red flag that would indicate that the property was not maintained properly.
Neighborhood: The neighborhood can affect everything from the safety of the area to the quality of schools in the area. It's also important to consider things like commute time, availability of shopping and dining, and other amenities. A home in a desirable neighborhood will likely be more expensive than one in a less desirable area, but it may also be worth the investment.
Foreclosure Property: If you're considering buying a foreclosure, there are a few things to keep in mind. Foreclosed homes are often in disrepair and may require a lot of work to bring them up to code. You may also be required to pay high closing costs. Business Insider has a real-life example of these extra costs. If you're comfortable with the risks, go ahead and buy a foreclosure – but be prepared for the possible consequences.
How a Lawyer Can Help
A real estate lawyer in Illinois will help you find the right property, negotiate the best price, and protect your interests during the closing process. So before you buy your next home, be sure to consult with an Illinois real estate lawyer at The Livingston Law Office. You may reach us at 847-656-5857. You'll be glad you did.