Why Would Another Person Claim Ownership of the Home You Recently Purchased?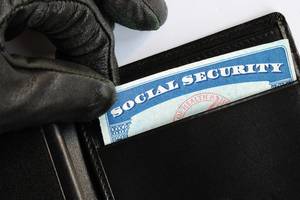 After a long time living in a rented apartment, you're finally ready to purchase a house of your own. When you're ready to close on the house, you find out that it's already been sold to someone else. Because this individual maintains that it has always been their house and that they have never attempted to sell it, you have no right to claim it as your own.
You're understandably puzzled. There's no way you intentionally put yourself in this position. The only thing you were looking for was a home. How is it conceivable that someone else - someone who did not sell you the house – believes they also own it? This may be a case of fraud. But how?
Home Title Theft
Home title fraud or theft is one of the most typical ways in which the aforementioned scenario may occur. The theft, also called house stealing by the FBI, is as follows:
1. The perpetrators find a piece of property. In many cases, these criminals seek an empty or vacation house as their target of opportunity.
2. They perpetrate identity theft by manufacturing fraudulent identification documents, such as an ID card or Social Security card, to take over the homeowner's identity.
3. By faking the homeowner's signature and utilizing fake paperwork, they proceed to the legitimate agencies to transfer the house deed.
While rare, as it is mostly an internet crime, home title theft can also be committed by criminals who use intimidation, sweet-talking, or violence to force a victim into relinquishing their home title.
For example, the former owner of the house may have been approached by someone who claimed to have a great bargain on refinancing. They had made up their minds and decided to go forward with the refinancing, so they went ahead and completed everything. In the end, they thought they still owned the house but had signed away its title deed.
Upon signing the documents, the victim of fraud transferred ownership of their property to the scammer. Because of this, they are considered to have sold the house to the scammer.
The complexities of a case like this make it clear why it is so important to have a well-versed Lake County Litigation attorney on your side early on. Don't try to manage a real estate deal on your own. Call us today at 847-656-5857.
How Can Buyers Protect Themselves From Home Title Theft?
Home title theft is a crime that can happen to anyone, regardless of their socioeconomic status. Here are some tips for buyers to protect themselves from home title theft:
Before the purchase…
1. Educate yourself about the risks involved in home buying. Learn about the different types of fraud and how to spot it.
2. Do your research before you put any money down on a home. Know what you're getting into financially and legally.
After the purchase…
1. Lock up your paperwork and keep copies of everything important — including your deed, mortgage document, and loan documents — in a safe place.
2. Make sure you have current insurance on your home and make sure to file a police report if anything goes wrong.
3. Always be on the lookout for suspicious activity. Don't let yourself get lulled into a sense of security by "happy people". Most people are nice and want to help you, but there are always some bad apples out there.
The Livingston Law Office, LLC.
Do you know how to buy a home without getting scammed? The Livingston Law Office, LLC. knows the ins and outs of the Illinois real estate market and can help you buy or sell your home without any drama. Our Glenview real estate attorney has years of experience in real estate law and is here to help make your dream home a reality. Contact us by calling 847-656-5857 today for a free consultation!