When Buying a Short Sale, What Should a Buyer Be Aware Of?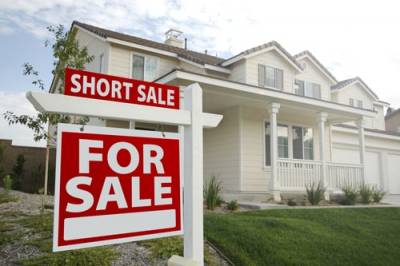 A short sale is a real estate transaction in which the seller accepts less money than they owe on the property. This option is often pursued when the seller is facing foreclosure or bankruptcy. In order to purchase a short sale, buyers will usually need to go through a qualified real estate agent and an attorney. After getting an offer from the seller, the buyer and agent will need to get written approval from the lender who issued the loan on the property. Once written approval has been obtained, both buyer, agent, and an attorney can sign off on the deal and close on it.
In Illinois, you can trust the Lake County real estate lawyer at The Livingston Law Office, LLC to assist you with all of your real estate transactions. Call us today at 847-544-6657.
Key Details To Consider When Buying a Short Sale Property
When buying a short sale, there are certain things that a buyer should be aware of in order to avoid potential pitfalls. One major factor to consider is the property's condition. Is it in good condition and does it have any structural issues that need to be addressed?
Secondly, buyers should research the laws surrounding short sales in their jurisdiction. Understanding the short sale laws in Illinois (735 ILCS 5/15-1401.1) can help a buyer make sure they are abiding by all applicable regulations. As rules vary and may be amended from time to time, it's important to have a reliable attorney who is experienced in short sales on your side.
What Are the Benefits of Buying a Short Sale?
There are several benefits for both the bank and the homeowner in a short sale. For the bank, a short sale is an easy way to get out of a bad loan. If they had foreclosed the home and sold it themselves, it's quite possible that they still would not be able to recoup the whole debt amount. However, in order for the bank to agree to a short sale, they must believe that they will still be able to collect the remaining debt on the property.
For the homeowner, it can save them from foreclosure. This hurts their credit less and allows them to recover faster after the current difficulty they may be facing.
Short sales also offer a number of potential benefits for home buyers. First, they often provide a way to purchase a property at a lower price than the current market value. Second, they can provide a way for buyers to purchase a property (often at a prime location) that is not currently on the market. These factors make short-sale homes attractive to many buyers.
What Are the Risks of Buying a Short Sale?
The risks associated with buying a short-sale home are numerous. First, it is often difficult to find a short-sale home that is actually for sale. Second, the process of buying a short-sale home is often more complicated than buying a traditional home. Third, there is no guarantee that the bank will approve the sale, even if the buyer has already agreed to purchase the property.
The Livingston Law Office, LLC
There are many benefits to buying a short sale, such as getting a property at a discounted price. However, you need to be careful. For one, the prices could be inflated, or the value of the property could have dropped below what it was worth when the loan was originally obtained. As such, buyers should have an idea of what they are looking for in a property before committing to a purchase.
Working with an experienced attorney who is familiar with the short sale process can help you plan for what is most likely to happen in the future. Please call 847-544-6657 today to speak to a Glenview real estate attorney at The Livingston Law Office, LLC.