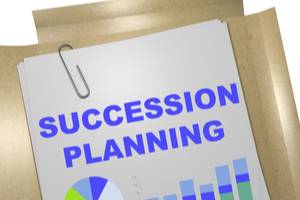 Business succession planning is important for any business but is especially important for medium-sized and small businesses in Illinois. These businesses may not have the resources to hire a full-time executive vice president, or they may simply not want to do so. In these cases, it is important to designate a member of the company's management team as the business successor. This individual should have access to company records and be familiar with company policies and procedures.
The Importance of Business Succession Planning
Business succession planning is an important part of any organization's overall plan. It is important because it ensures that a company can continue to operate smoothly in the event of a leadership change. When a business owner dies or retires, it can be difficult to find someone who is qualified and willing to take over the company. By planning for succession ahead of time, the business can ensure that there is a smooth transition of power and that critical operations will not be disrupted.
What are the Steps in Business Succession Planning in Illinois?
The steps in business succession planning in Illinois vary depending on the size and complexity of the business, the age and health of the owners, and the availability of potential successors. Generally, however, the process will involve developing a plan for transferring ownership and management of the business to one or more successors, documenting key aspects of the business such as financials, operations, and employee relationships, and then implementing the plan. Owners should also regularly review and update their succession plan as circumstances change.
...